morgan cxt special project


custom offroad trasformation projects
The Morgan Plus Four CX-T is a special project that pushes the boundaries of what a Morgan sports car can do. This tough and capable overland vehicle is Morgan like you've never seen it before, opening up new destinations and possibilities. Every part of the Plus Four CX-T has been carefully researched to equip it for overland adventure in remote situations, and it was built alongside seasoned Dakar Rally competitors and vehicle builders, Rally Raid UK.
CX-T: A SPORTS CAR WITH ADVENTURE AT ITS CORE
The similarities cease at the platform and powertrain. Morgan's passion for innovative design and meaningful aesthetic has been combined with Rally Raid UK's extensive overland and adventure experience. A bespoke suspension setup, exhaust system, and wider wheels and tyres are just a few of the changes that help to equip the Plus Four CX-T, which is housed in an exoskeleton that rests on the back of the car.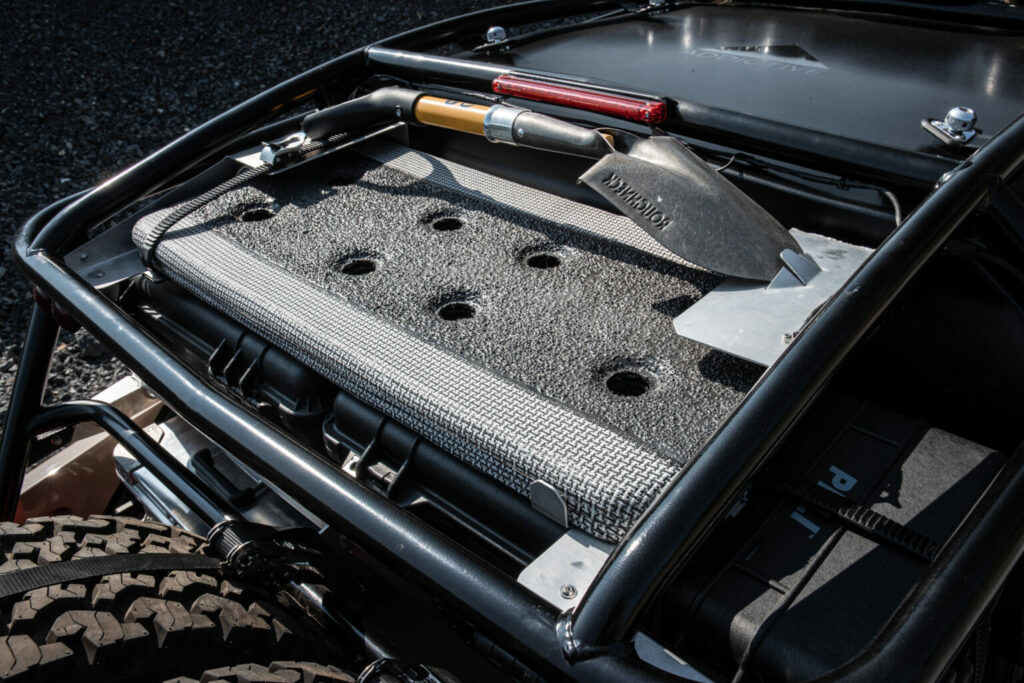 An equipment rack has been installed in the back of the Plus Four CX-T, which stores a variety of specially purchased equipment.
Two Pelican baggage bags, a Zarges aluminum tool/storage box, two Rotopax 11-litre containers, and two spare wheel/tyre assemblies are all stored on the rack. Furthermore, for those who go off the usual path, recovery equipment such as sand matting and tow ropes are installed on the car's exterior and are easily accessible when needed.
All storage and equipment mounting mechanisms on the exterior have been painstakingly built to be durable and easy to reach when needed.
While the Plus Four CX-T is built on the same chassis as its road-going brothers, it has a number of underbody modifications to make it suitable for off-road use.
When driving in difficult conditions, a five-piece underbody protection system – consisting of an engine guard, rear chassis guard, mid-section shield, and rear undertray – serves to protect the chassis and key components from harm. A comprehensive bespoke exhaust system with rear side-exit enhances the departure angle and contributes to 230mm of ground clearance on the car.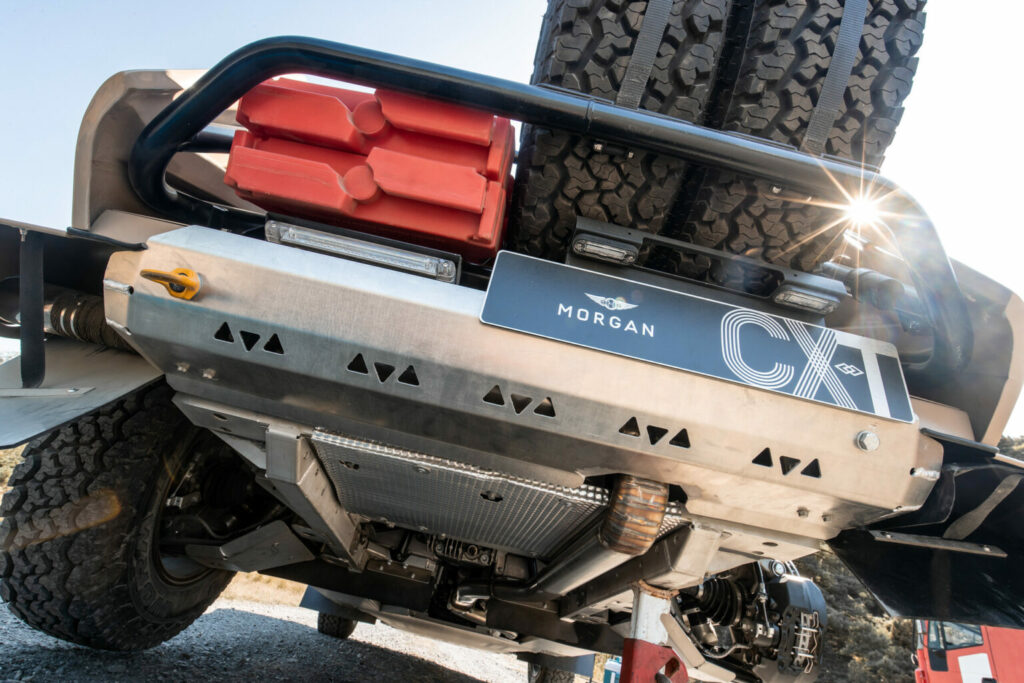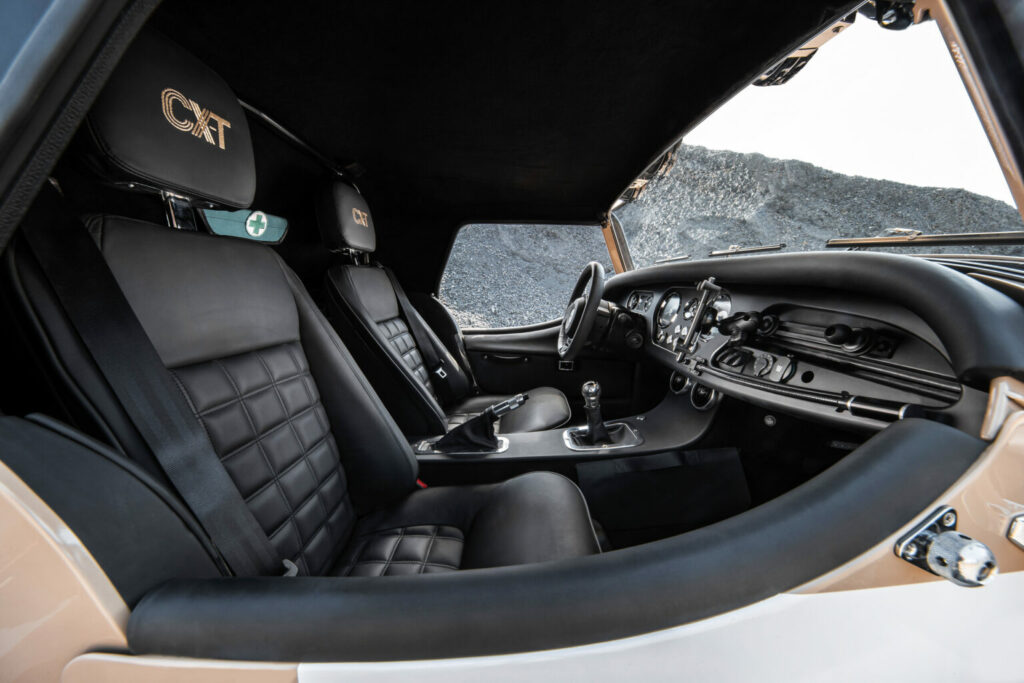 The dashboard has a RAM mount track that allows for the secure mounting of a range of gadgets like as phones and cameras. There's also a bendable map light, as well as a pencil and notepad holder, all of which are built to survive use under hard driving conditions.
The inclusion of a removable map/document holder and an insulated cold bag in the passenger footwell has also improved cabin stowage. A custom-made first-aid kit is installed beneath the seats on the internal roll cage.
The cabin is protected by a composite hard top that is exclusive to the Plus Four CX-T and was meticulously built to fit between the internal and external roll cages. On top, there is a beautifully arranged side screen stowage.
The suspension was created to be expedition-ready: durable and functional. Modified Plus Six wishbones have been used to achieve durability and a 230mm drive-over obstacle clearance. These increase the width of the track and allow for the additional arc of movement needed to achieve the necessary suspension performance. The wheel arch apertures have been adjusted as well, allowing the suspension to compress deep into the wheel well for optimal traction and stability.
The coilover assemblies utilized are EXE-TC with internal bump stops, which were designed exclusively for the Plus Four CX-T. Custom bushes are installed in the lower suspension arms.